New Universal Clip On Camera Lens Kit Fish Eye Wide Angle Macro For Smart Phon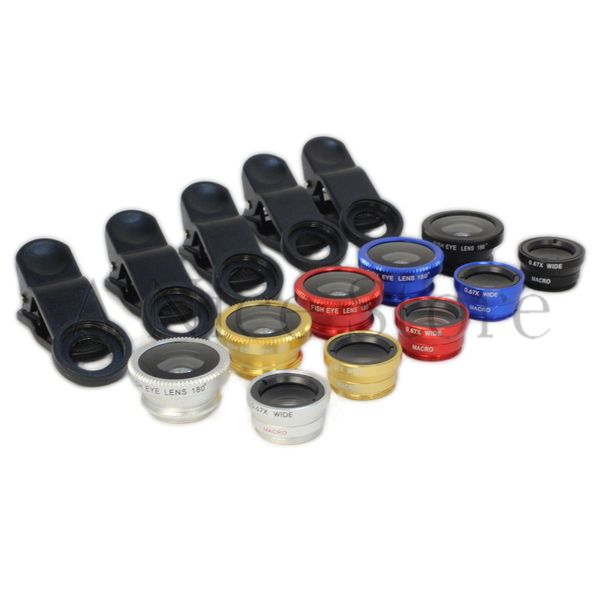 New Universal Clip On Camera Lens Kit Fish Eye Wide Angle Macro For Smart Phon
New Universal Clip On Camera Lens Kit Fish Eye Wide Angle Macro for Smart Phone.




3 in 1 Lens for Smart phone, including Fish Eye, Wide Angle, and Macro.




Wide Angle Lens & Macro Lens work together:




Wide Angle Lens increases photo capture by 0.67x picking up more of your surroundings with each photo. Macro Lens is great for getting really close up enlarged details on small objects.




Fish Eye Lens gives you a full 180-degree view when taking pictures. Provides very unique looking photos to add to your collection.




Universal lens clip: The lens included in this set can be used with a wide range of cell phones, tablets and mobile devices including iPhone SE, iPhone 6S, iPhone 6, 6+, 5, 5C, 5S, 4, 3; Samsung Galaxy S7, S7 edge, S6, S5, S4, S3; iPad 2, 3, 4, Air; and many more.




Velvet Carrying Bag included provides protection for your lenses and keep everything together when storing or carrying on the go.




Fast U.S economy shipping.